Everyone experiences the firmness of a mattress slightly differently. As with any feel factor, it's subjective, and your personal preference can change a lot depending on your size, shape, and body weight. But, thankfully, there are a few benchmarks and standards you can use to better understand how to find the right mattress firmness for you.
What is Mattress Firmness?
The firmness of a mattress refers to the initial feel you experience when lying on it. Are you sinking into the mattress, or resting right on top of it? Are you experiencing a lot of push back, or do you notice that the materials are contouring to the curves of your body? These are just a few of the questions you can ask to determine whether or not a mattress is soft, medium firm, or firm.
To help consumers understand firmness, the mattress industry will often score its beds on a "firmness scale" with a range from 1-10. A mattress that scores a 1/10 would be the softest mattress in the world, and one that scores a 10/10 would be the firmest. For reference, a score of 6.5/10 is widely regarded as the industry standard for medium firmness.
For now, let's go over what soft, medium firm, and firm mattresses actually feel like.
Soft
Soft mattresses generally fall within the 3-5/10 range on the firmness scale. They typically utilize cushioning materials like quilted pillow tops or thick sections of memory foam in their top layers, also referred to as "comfort" layers. They're characterized by feelings of deep sinkage, body-contouring, and pressure relief.
You won't experience too much push back on a soft mattress, which means you're likely to feel more "in" it than "on top" of it. Softer mattresses are generally preferred by strict side sleepers or those in need of a little extra comfort at the shoulders, hips, and lower back.
Medium Firm
Medium firm mattresses generally fall within the 6-7/10 range on the firmness scale. These beds usually combine soft foam top layers with sturdier foundations of either high-density poly foam or pocketed coils. This establishes a balance between pressure relief and support, which is appealing to a wide range of sleepers.
While you may experience some sinkage on a medium firm mattress, you're more likely to feel lifted up and out of the bed. For that reason, medium firm mattresses can be great for combination sleepers or back sleepers, as these groups can benefit a lot from a little extra mobility.
Firm
And finally, firm mattresses, which usually fall within the 8-10/10 range on the firmness scale. These beds rarely employ soft or plush materials in their comfort layers; instead, they insert a thin layer of soft foam atop high-density poly foam or springs. Therefore, firm mattresses can be highly supportive.
On a firm mattress, every part of your body should be lifted squarely on top of the bed with plenty of push back. Strict stomach sleepers and heavy people may appreciate the extra heft that they get from these structures.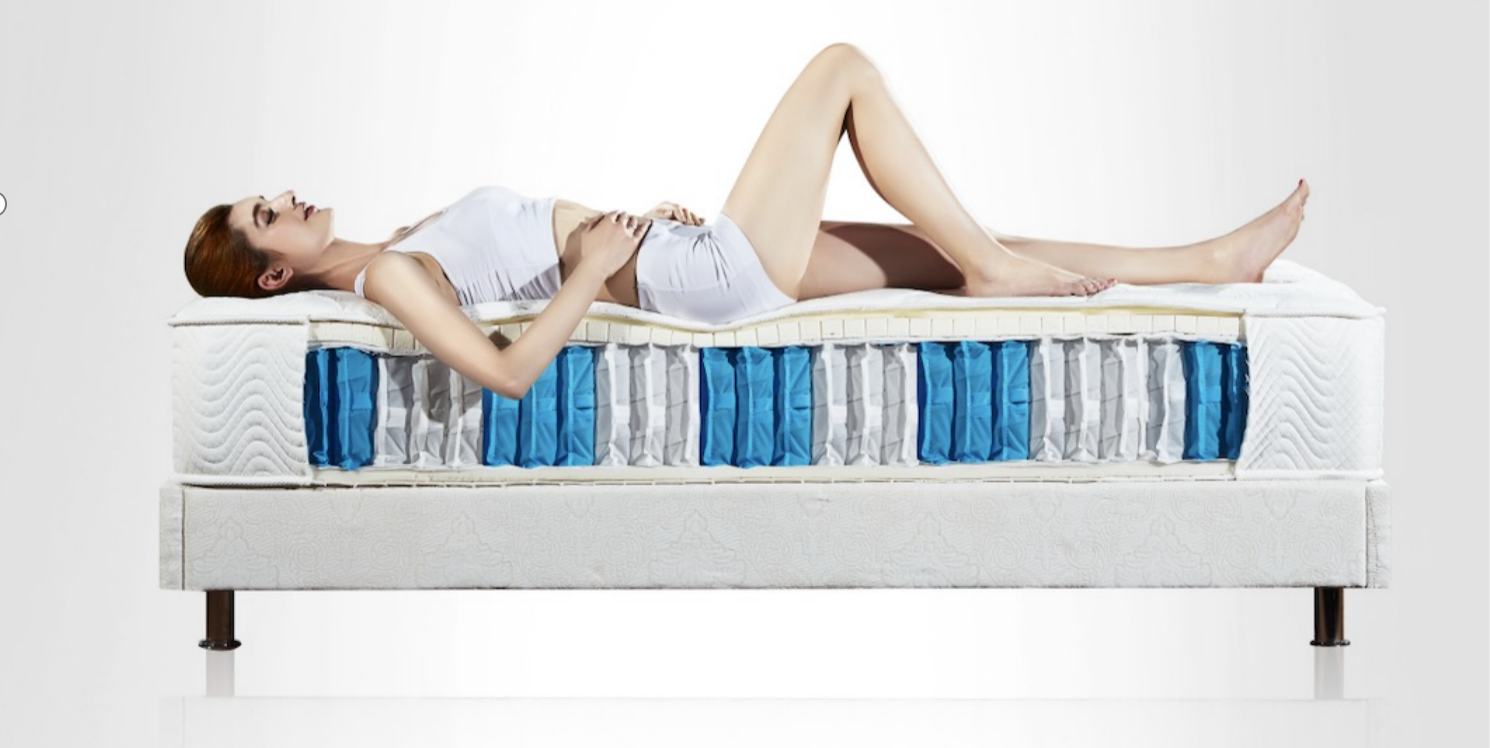 How to Choose Your Mattress Firmness
What position do you sleep in? Above all else, this is probably the most important question to answer when considering firmness. Strict side sleepers will typically want something within the 3-6/10 range while back sleepers will want to go with something in the 5-7/10 range. And, of course, anything above a 7/10 will provide adequate support to stomach sleepers!
How much do you weight? Weight can also be a major factor. Heavier individuals will generally want a thicker mattress that provides plenty of foam layers to press into for deep compression support. Innerspring mattresses may also provide more durability to these sleepers. Heavier folks may experience mattresses as softer than those of more average weight, so if a reviewer (like me!) gives a mattress a firmness rating of 7/10, these folks might experience it as a 5.5 or 6/10.
What's your body type? Thinking about your specific body type will also help determine the firmness level you need. If you have a heavier midsection, you'll want a firm mattress with a zoned support core to keep your spinal alignment neutral. If you're a lighter sleeper, you'll interact mostly with the top layers of your mattress, so may prefer a softer mattress that provides plenty of comfort.
Remember: Firmness isn't Support. Don't forget that support and firmness are not the same. You can find a mattress with great support that's still soft and meets all of your pressure relief needs!
Still stumped? Go with the majority. If you still have no idea what firmness you should go with after reading through this guide, I recommend choosing a medium firm mattress. A bed that hovers around the industry standard medium firmness rating of 6.5/10 can often provide universal comfort for most sleepers.
Be careful with soft mattresses. Oftentimes, sleepers see the word "soft" and naturally gravitate towards it. This makes sense — softness seems to indicate coziness or luxurious plushness. However, soft mattresses can often become quite uncomfortable because they don't provide adequate support for many sleeping positions. In fact, "soft mattresses" are among some of the most returned mattress types in the industry. So, if you want to go soft, please make sure that your bed has a solid core of either high-density poly foam or pocketed coils. This will also increase the lifespan of your mattress !
When thinking about how firm you want your mattress to be, remember to focus on your sleeping position, how much you weigh, how much sinkage or hug you want, and what kind of support you need. That way, you'll be set to find the firmness level of your dreams!